Welcome to Smartfish Asia
About Us
We started in November 2013 and have since worked with "the whole village" across government and private sectors. Our professional and high-engagement designs & illustrations pretty much ensures your stuff gets talked about and acted upon by your audience
Be it Online or Offline, building a brand takes effort and time (even ​with ​ a huge media budget). Talk to us and we'll get the 'Effort' bit sorted and save you some coins while we're at it, so you can focus on the more important things – like aimless cafe-hopping or GSS shopping sprees.
What Clients Say
We've always had good synergy (or "Qi") with our clients. Most of our work produced would not have been possible without that synergy, and our clients know that. So sometimes we ask for a testimonial or two, sometimes we get a restraining order (lol just kidding about the last part).
Why Clients Choose Us ?
Not to brag, we are rarely the cheapest or most accommodating. But we are professional and know our stuff. Our clients don't have to play art-director unless we 'eff up'. And like robots in Isaac Asimov's novels, we are governed by 3 laws which prevents us from 'effing up'. These laws have earned us continuous support from clients till today.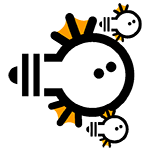 We look out for our client's interests. Our team's extensive experience in their area of expertise allows us to advise our clients effectively in all aspects of marketing communication.
We respect our industry and the works of our peers and competitors. We honor our word to suppliers and individuals who work with us. They have our respect and we have theirs.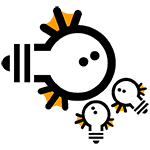 We take pride in the work that we do, our capacity to deliver on-point and on-time also depends on synergy and mutual understanding with our client. We believe "measure twice, cut once".
Brand Identity
Logo Design
Identity Guide Creation
Brand Guide Creation
Digital Media Transformation
Studio Photography
Marcom
Printed Collaterals
Infographics
Campaign Deliverables
Large Format Design
Copywriting
Social Media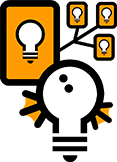 Post Design
Article/Blog Writing
Online CRM
Email Marketing
Influencer Marketing
Talk to us. We respond to all enquiries within 48 hours from Monday to Friday (10am to 6pm).
Please take note that we do not entertain free-pitching requests.