Welcome to Smartfish Asia
About Us
Serving clients from government ministries, organizations, IT startups and MNCs since 2013. Smartfish Asia offers highly professional and out-of-the-box creativity services for all your marketing communication needs. We provide Corporate Identity, Branding and Marcom solutions within a competitive budget. Talk to us now.
Why Clients Choose Us ?
Our processes vary from industry to assignment. However, our 3 key attributes (AIM) have earned us continuous support from our clients through the years & remain the same till this day.
We look out for our client's interests. Our team's extensive experience in their area of expertise allows us to advise our clients effectively in all aspects of marketing communication.
We respect our industry and the works of our peers and competitors. We honor our word to suppliers and individuals who work with us. They have our respect and we have theirs.
We take pride in the work that we do, our capacity to deliver on-point and on-time also depends on synergy and mutual understanding with our client. We believe "measure twice, cut once".
Corporate Identity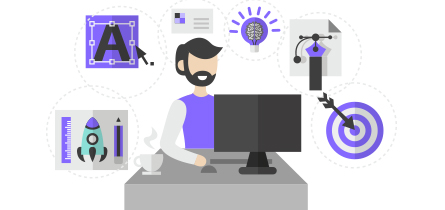 Logo Design
Identity Guide Creation
Brand Guide Creation
Website / Microsite Creation
Product / Service Photography
Marcom Materials
Printed Collaterals
Newsletters / Magazines
Campaign Deliverables
Magazine / Press Ads
Copywriting
Social Media
Post Design
Article/Blog Writing
Online CRM
Email Marketing
Influencer Marketing
Talk to us. We respond to all enquiries within 48 hours from Monday to Friday (10am to 6pm).
Please take note that we do not entertain free-pitching requests.